5 Benefits Of Opening Brokerage Account With Kotak Securities
An investment account held at a brokerage business with a licence is known as a brokerage account. When an investor transfers money into their brokerage account, the brokerage company executes orders on their behalf for securities like stocks, bonds, mutual funds, and exchange-traded funds (ETFs). You've got money and investment in a brokerage account, and you can sell the assets anytime. The broker will hold your brokerage account and act as a middleman between you and the investment you wish to buy.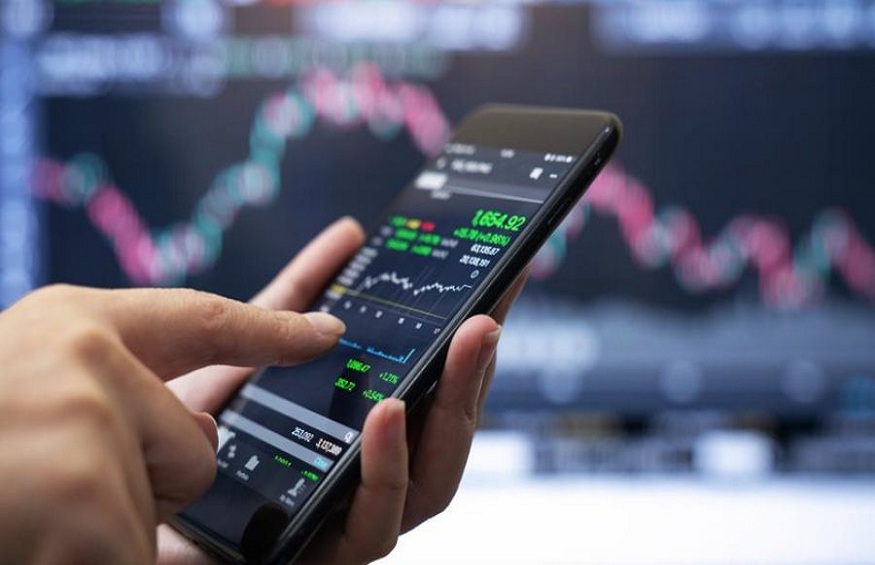 Kotak Securities is one of the most reliable trading platforms to open any account.  The broker account can be opened quickly on the Internet. Generally speaking, you only need a little money to do that. You just need to fund the account before buying investments. This can be done through money transfers from your checking or savings accounts to a different brokerage account. A trading platform like Kotak Securities offers various services to its users, like Kotak demat account, trading account, and trading and investment options to its traders.
This article will tell you about brokerage accounts and the five benefits of opening a brokerage account with Kotak Securities.
What Is A Brokerage Account?
A brokerage account is an account you open with a brokerage firm of your choice, which deposits money into the account, allowing you to trade securities, invest in bonds and mutual funds and buy and sell stocks.
Although you need a trading account in addition to your brokerage account, you can open one online quickly, thanks to the market's high degree of digitisation. This makes opening both accounts seamless and gives you all the resources you need to start your career as an investor.
A brokerage account works similarly to a bank account, except instead of holding your money like a bank account does, a brokerage account has securities like stocks. As the name implies, you open an account with a brokerage company to help facilitate your trades. The kind of brokerage firm you select will also affect your brokerage account.
Benefits Of Opening A Brokerage Account With Kotak Securities
Several benefits can be obtained when an account is opened with Kotak Securities. By choosing Kotak Securities as a brokerage provider, you will have five advantages:
A variety of investment options: 
Kotak Securities offers extensive investment opportunities to meet different investor interests. You can exchange stocks, derivatives, mutual funds, bonds, commodities, etc. This diversified offering allows you to create a well-balanced investment portfolio according to your financial aims and risk appetites.
Research and Advisory Services: 
In addition, Kotak Securities offers its clients a range of research services, including stock market analysis and investment recommendations. They are constantly monitoring the market with their team of expert analysts, sharing information on investment opportunities that can be useful to you. Research support may be helpful for those who do not have the time or expertise to carry out their deep analysis.
Strong reputations and credibility: 
Kotak Securities is a subsidiary of one of the biggest banks in India, Kotak Mahindra Bank. The brand has been widely regarded as reliable and trustworthy in recent years. You can trust in the safety and integrity of your investments when you open a brokerage account with Kotak Securities.
Customer Support: 
Kotak Securities offers excellent customer service. They have a dedicated customer support team to help you with any questions, trading-related problems, or account management needs. To enhance the overall trading experience, good customer service ensures you will be provided with prompt assistance whenever necessary.
Advanced Trading Platforms: 
Kotak Securities offers advanced trading platforms that provide real-time market data, research insights, and analytical tools. They have user-friendly trading platforms with features such as customisable dashboards, advanced charting tools, and rapid order placement. These platforms allow you to make informed decisions on investments and carry out transactions in an effective manner.
Conclusion
Kotak Securities is a subsidiary of Kotak Mahindra Bank and part of the Kotak Group. The company is an independent broker of stocks and provides a range of trading and investment services. In Equities, Commodities, Currencies and Derivatives, it also provides Retail Trading Services. In investment, it offers its customers online initial public offering, mutual funds, bonds, and other fixed-income instruments.
In addition to offering its customers a wide range of online trading software, Kotak Securities has made significant investments in technology. Kotak's online stock trading app is one of the most secure and reliable trades for trading and any investment.