The Importance of KYC for Opening an Online Demat Account
Demat Accounts: Your First Step in the Journey of Wealth Creation
In recent years, the Indian financial markets have been witnessing a rise in investor participation like never before. Many companies are announcing their Initial Public Offers (IPOs) and issuing shares to the public in the primary market. Small and medium-sized enterprises are also announcing IPOs, as we've seen a quick rise in the number of SME IPOs in the equity market.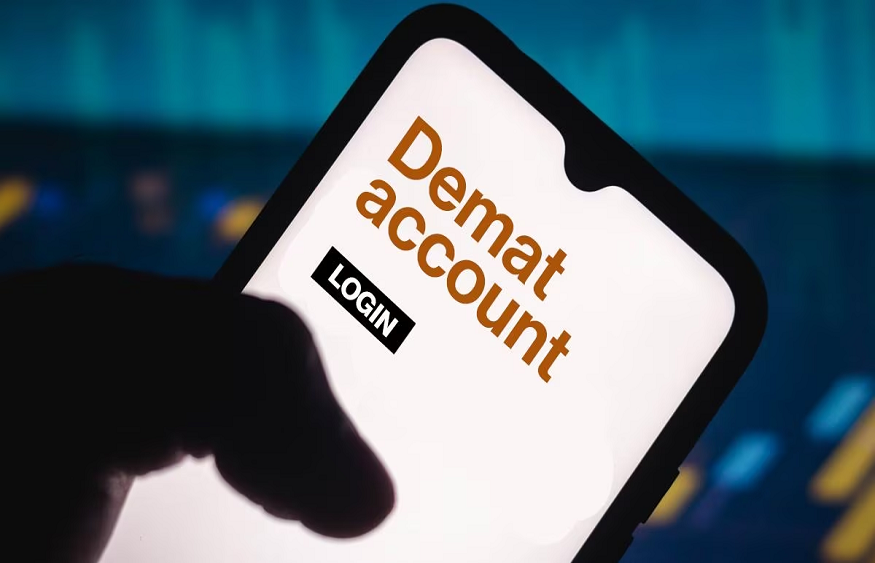 In addition to this, the Indian financial markets also offer you various other investment options like equity shares traded on the NSE and the BSE, mutual funds, exchange-traded funds and debt instruments like government bonds and corporate bonds. To buy and hold any of these instruments in an electronic format, you need to first open a demat account with a depository participant.
With a demat account, you can invest in IPOs, buy shares in the secondary market, invest in mutual funds, trade ETFs and do so much more! This gets you closer to your end goal of wealth creation.
Opening a Demat Account
With the advent and advancement of technology, the process of opening a demat account has been simplified tremendously. Today, many stock brokers offer trading and demat account apps, which support quick demat account opening procedures that are just 3 steps long.
However, no matter how long or short the journey of opening a demat account is, there is one crucial aspect that every stock broker includes as a part of the process — the Know Your Customer (KYC) compliance procedure.
What is the KYC Procedure in Opening an Online Demat Account?
The KYC procedure is a mandatory compliance procedure specified by the Securities and Exchange Board of India (SEBI) and the Reserve Bank of India (RBI). It must be followed by stock brokers, banks, asset management companies (AMCs) and insurance companies to verify the identity of their customers.
In the context of opening an online demat account, your stock broking partner performs the KYC procedure as a part of the account-opening process to comply with the regulatory norms and to verify your identity. Typically, the following attributes are verified as per the existing KYC norms:
Name of the customer
Address of the customer
Mobile number of the customer
Email ID of the customer
Income range of the customer (in some cases)
To ascertain these details, you will have to submit certain essential documents such as the following:
PAN card
Aadhaar card
Bank statements or Income Tax Returns (ITRs)
Many leading stock brokers like Bajaj Financial Securities now even offer e-KYC or electronic KYC, which is Aadhaar-based and can be completed in just a matter of a few minutes. Here, your identity is verified using your Aadhaar number and OTP that is sent to the number registered with your Aadhaar.
The Importance of KYC in the Process of Opening a Demat Account Online
You may be wondering why it is necessary to add the extra step of KYC compliance when opening a demat account online. Let's take a closer look at the advantages of verifying customer identity through the Know Your Customer procedure.
●   Regulatory Compliance
KYC is mandated by financial regulatory authorities to ensure that financial institutions follow the necessary protocols for customer identification. In many countries, including India, the Securities and Exchange Board of India (SEBI) requires brokers and depository participants to conduct KYC before opening a demat account.
●  Preventing Fraud and Identity Theft
By verifying the identity of customers, KYC helps prevent fraudulent activities such as identity theft, unauthorised access to accounts, and other scams. It adds a layer of security that protects both the customers and the financial institution.
●  Anti-Money Laundering (AML) Measures
KYC is an integral part of the government's efforts to combat money laundering. By confirming the identity of customers, financial institutions can track and report suspicious transactions that may be indicative of money laundering or other illegal activities.
●  Secure Transactions
KYC ensures that only legitimate customers can open demat accounts. This reduces the risk of fraudulent transactions and protects the financial system from potential threats.
●  Building Trust
KYC enhances trust between the financial institution and the customer. When customers know that their identity and information are being verified, they are more likely to have confidence in the institution's credibility and security measures.
●  Customised Services
KYC information helps financial institutions understand their customers better. This data allows them to offer personalised investment advice and services that align with the customer's risk profile and financial goals.
●  Streamlined Processes
Online KYC processes have become more efficient over time, reducing the time and effort required for customers to open demat accounts. This benefits both the customers and the financial institutions, making the onboarding process smoother.
Conclusion
So, you now know why the Know Your Customer procedure is important in the demat account opening process. If you are yet to open a demat account, make sure that you adhere to the KYC norms and complete the procedure as required by your stock broker.
While you're at it, you also need to ensure that you choose a trusted stock broker like Bajaj Financial Securities. The stock broker offers a seamless and user-friendly online trading app through which you can access your demat and trading account, invest in IPOs and shares, and trade in various other market segments effortlessly.